Ribe is Denmark's oldest town from around 700 A.D. and became one of the most important Viking trading centers in Scandinavia.
I stayed at Hotel Dagmar, which is Denmark's oldest hotel. The house was build in 1581 and became a hotel around 1800 as Greisens Hotel.
Ribe is my favorite town in Denmark because it's very beautiful and interest in my genealogy. I can trace my ancestors back about 1000 years in Iceland e.g. to Leifur Eiríksson, who was the first European to land in North-America. However in Denmark I can only trace ancestors back about 500 years to Hans Tausen (1494 – 1561). He was a friar (brother) at a monastery of the Order of Saint John (also known as the Knights of St John) in Denmark. After he met Martin Luther in Germany, he became the leader of the reformation in Denmark which did not happen easily and peacefully. He later became the bishop of Ribe Cathedral. The building of the cathedral started in 1150.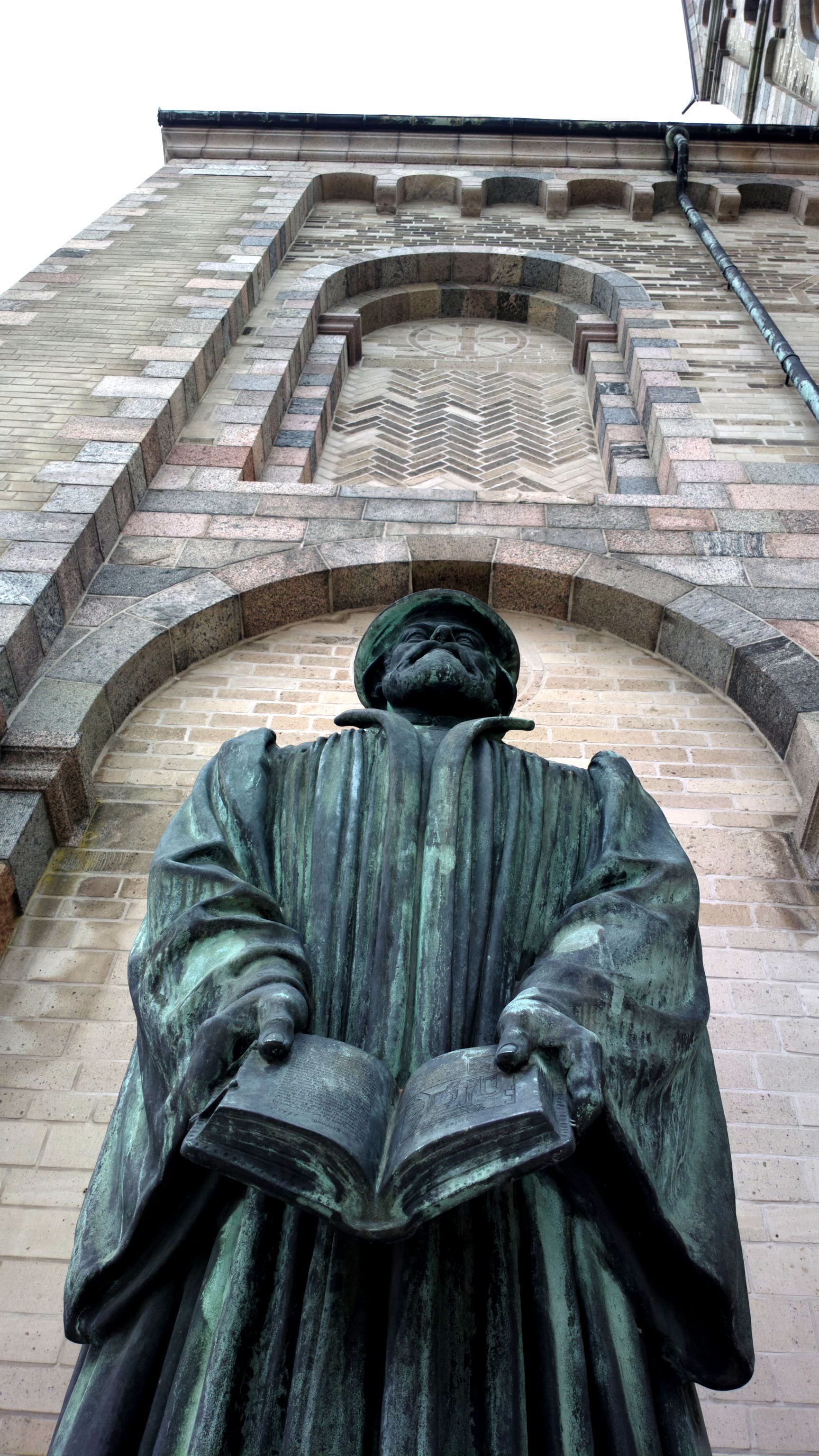 Hans Tausen´s grandchild got married to Anders Sørensen Vedel (1542 – 1616) so he is also one of my ancestors and lived in Ribe. He was a historiographer and a priest at the Royal court.
Theodore Roosevelt, the President of the United States, called Jacob August Riis (1849 – 1914) "the best American I ever knew". Jacob was born in this house in Ribe and moved to the US where he became known for using his photographic and journalistic talents to help the impoverished in New York City. He wrote the book: "How the Other Half Lives" and held many lectures. A particularly important effort by him was his writing about the condition of New York's water supply. The story resulted in the purchase by New York City of areas around the New Croton Reservoir, and may well have saved New Yorkers from an epidemic of cholera.