Latvia is a country in the Baltic region of Northern Europe. It is bordered by Estonia, Lithuania, Russia and Belarus.
I visited Latvia in 2013 and stayed e.g. at the Islande Hotel, which is close to Islandes-skvérs (e. square) in Riga. The reason for the names is that Iceland was the first country to recognize the independence of Latvia in August 1991, but before it was a republic of the Soviet Union.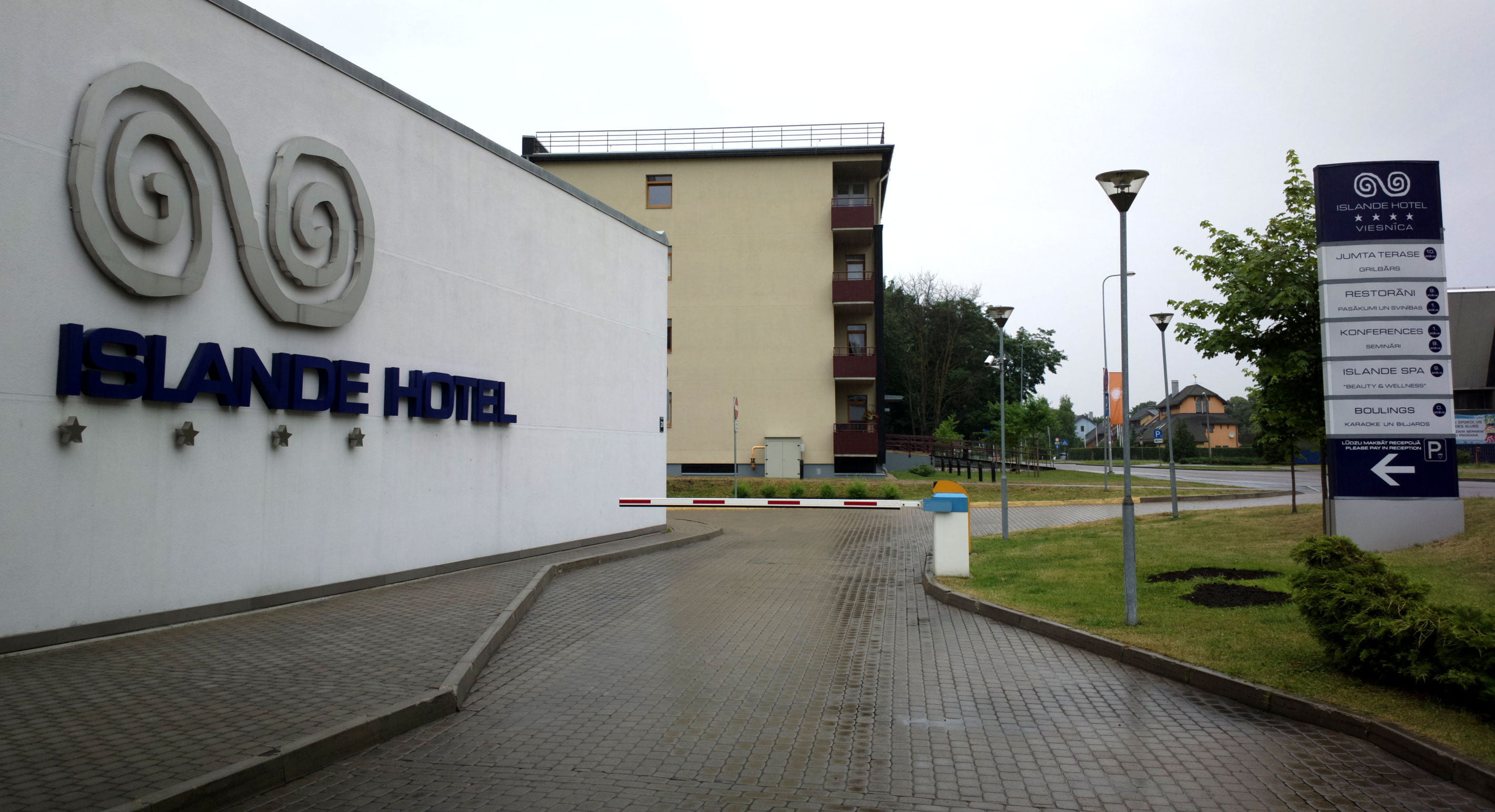 The House of the Blackheads is in the old town of Riga. The original building was erected during the first third of the 14th century for the Brotherhood of Blackheads, a guild for unmarried German merchants in Riga. The house was bombed to a ruin by the Germans June 28, 1941 and the remains demolished by the Soviets in 1948. The current reconstruction was erected from 1995 to 1999. The exact origin of the term 'blackhead' is unknown. The patron saint of the Brotherhood of Blackheads is the Moorish Saint Mauritius whose head is also depicted on the Brotherhood's coat of arms.
The Ventspils Castle is located in Ventspils. It is one of the oldest and most well-preserved Livonian Order castles remaining, in that it has retained its original layout since the 13th century. Through its 700 year history, it has been used as a fortress, church, residence, garrison, school, military base, and prison. In 1995, the castle was restored to its 19th-century appearance, and was converted into a museum. The Livonian Order was an autonomous Livonian branch of the Teutonic Order and a member of the Livonian Confederation from 1435 to 1561.